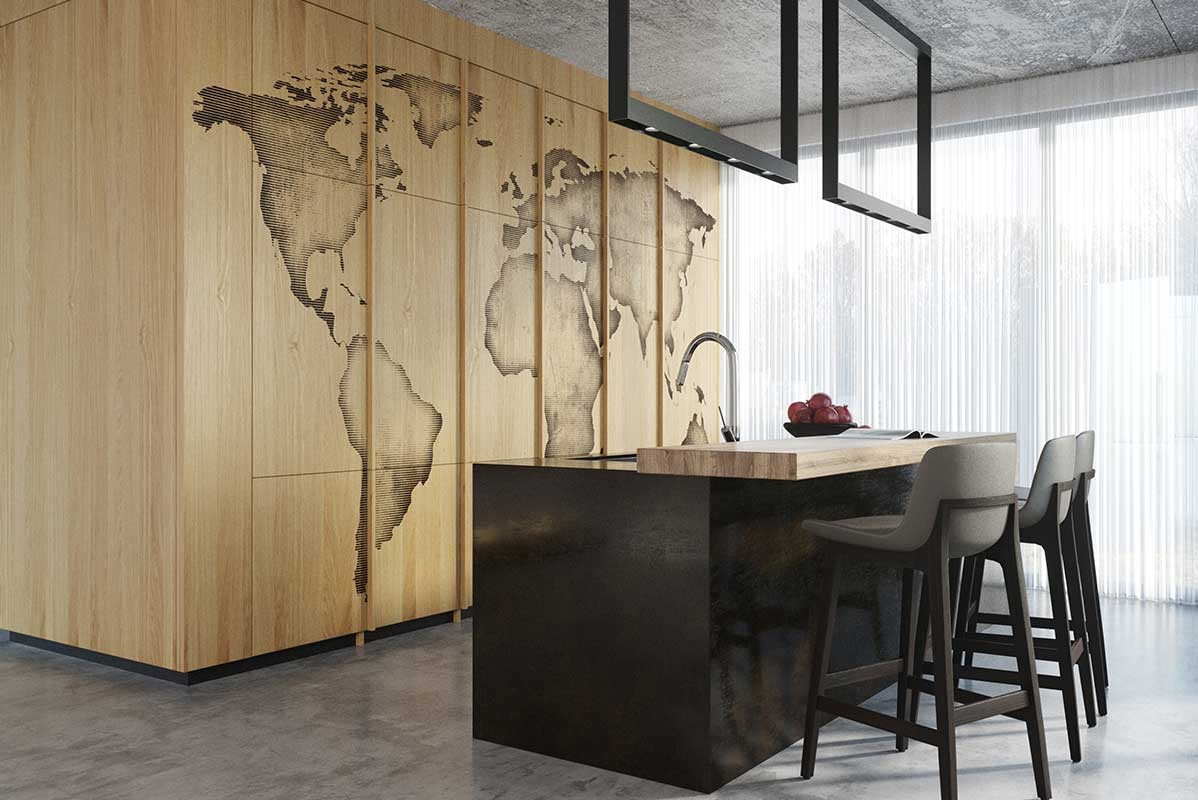 Integrated wall systems
If you are someone who is always on the lookout for interesting trends, then we might have a unique option for you which you probably have not seen before. Every single building, whether it's a domestic residence or an office space, generally has an ample amount of closet space. This is of course necessary, otherwise it would be very complicated to store away objects and clothes.
Not everyone is a big fan of closets however! Especially when you want to design your interior in a fluid and minimalistic fashion. Closets can quickly take up much space, and also break up the fluidity of an otherwise perfectly arranged room of office. The Creadoor brand has created a perfect solution for this problem: special integrated wall systems that can be uniquely designed to your specific preferences. We would like to tell you a bit more about this unparalleled and very versatile solution, so you can see for yourself whether this might be a good option for your space.
What are integrated wall systems?
We already know integrated closets as well as fitted wardrobes. These have gained popularity during the past decades, particularly in spaces that would look small with a big wardrobe taking up half of the entire view. The problem with fitted wardrobes though, is that there isn't much versatility on the market regarding unique and fitted designs. Most of the options are rather bland and monotonous, often only available in a small array of designs and colors.
Pro Steel had basically taken the concept of a fitted wardrobe and gave a whole new spin to it with completely personalized designs and decorations. Instead of multipurpose systems that are more neutral, they created wall systems that fit seamlessly into every interior. Even the most outrageous and unique designs are possible; from your favorite work of art to a new take on your business logo.
Completely new technology to use the most of your space
The integrated wall systems of Creadoor are purposefully designed to achieve an even surface combined with amazing art. The finish of these systems looks more like a work of art than a finish actually; making it perfect for spaces that need to exuberate a certain flair. You can also greatly influence the end result, since these systems can be used for both furniture fronts as well as internal doors. You can create a whole wall, or just a single door.
These integrated wall systems can also be tailor made to fulfill certain wishes, like special use of lighting and a total freedom of configuration. When closed, the doors fit almost seamlessly together making it impossible to see that it is, in fact, a wardrobe or (panel) door. The biggest plus is the absolute freedom in designing the finish. The system provides for the use of any imaginable graphic elements, with a technology that is based on proprietary plasma technology.
Pro Steel has added this product to our list of services
Even though our primary solution still consists of our well-known glass and steel solutions, we have now also added this possibility to our services. Whether you are a home owner who wants to redecorate or a professional who wants to ramp up their office space: all our tailor-made solutions guarantee you will make the absolute most of your interior.
If you are looking for more information about integrated wall systems visit our wesite here
You can always contact us for more information, or a personalized quote.